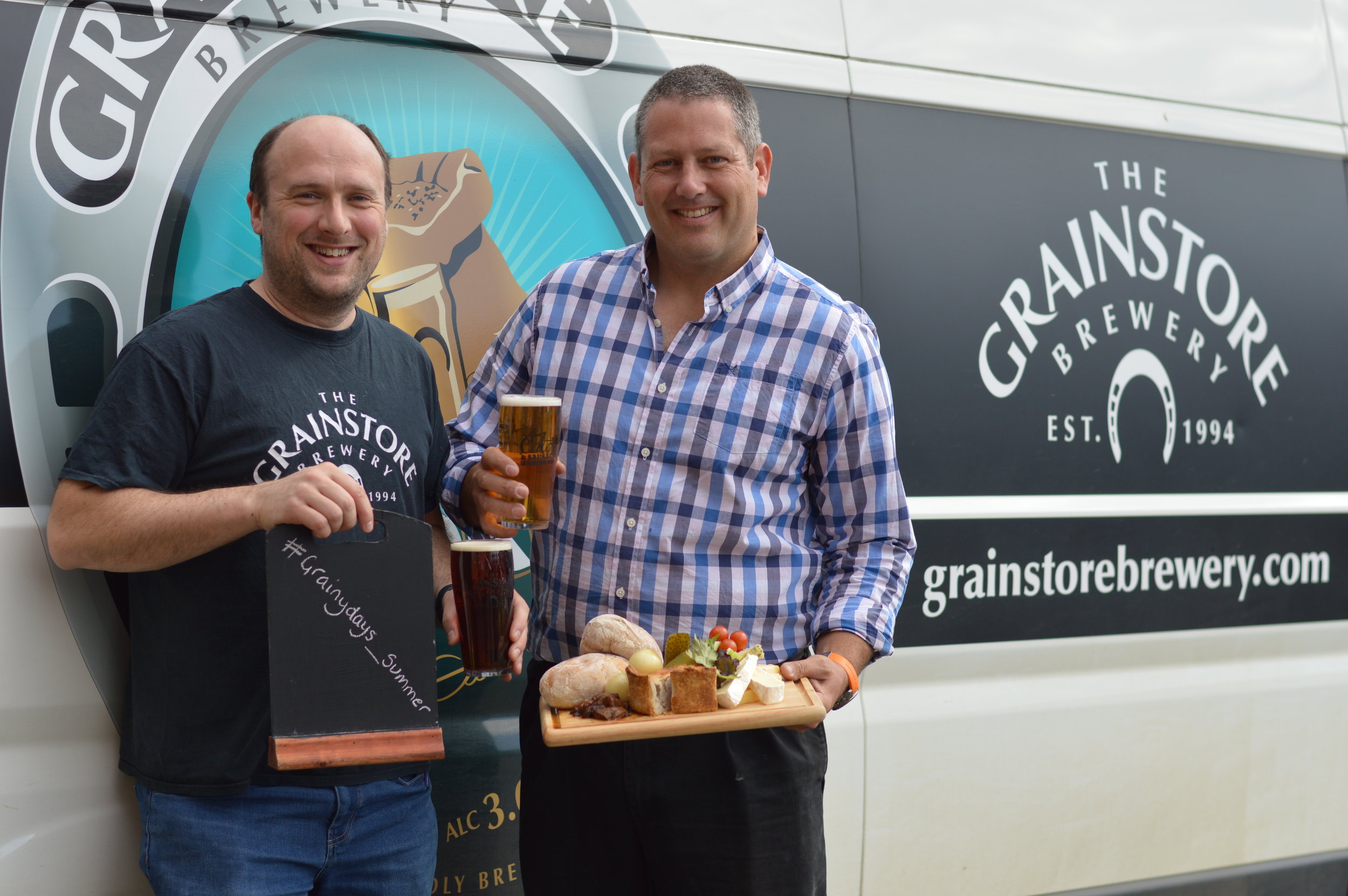 To celebrate Beer Day Britain, an Oakham brewery has launched a social media campaign for the Summer in a build up to its 18th Annual Rutland Beer Festival over the August bank holiday.
The Grainstore Brewery Tap in Station Approach, Oakham, which will host the festival from 24th – 28th August, is asking customers to tag their photos using #GrainyDays_Summer to be entered into a prize draw to win a goodie bag of prizes donated by British breweries taking part in the festival.
Director of The Grainstore Brewery Peter Atkinson said: "We've got a really exciting Summer lined up, with new menus and products in the pipeline and it all comes together at our last big event of the year, the Beer Festival, so we thought we'd try and capture as many memories of it as possible.
"We're asking our customers far and wide to tag us in photos of their Grainy Days – whether you're popping into the Brewery Tap in Oakham for a quick drink, you've built an epic burger at our Tuesday night Build a Burger Night, danced along to some amazing live music, taken a brewery tour or found a pint of our award-winning real ale at pubs across the region."
By using the hashtag to illustrate photos, customers will be automatically entered into a prize draw which will be drawn on the first day of the beer festival.
The Rutland Beer Festival takes place every August bank holiday at The Grainstore and this year will feature more than 70 beers from all over the country, with a focus on breweries from the South-West of England.
Peter added: "From our point of view it's another way of putting Rutland on the map. We sell beer all over the region and it'll be great to see people tagging us in photos of them enjoying our products, wherever they may be.
"We're asking all of the breweries involved in the festival to donate a prize and we'll be throwing in a few surprises of our own too."
To take part in the Grainy Days campaign, tag #GrainyDays_Summer on your photos on Facebook, Instagram and Twitter.