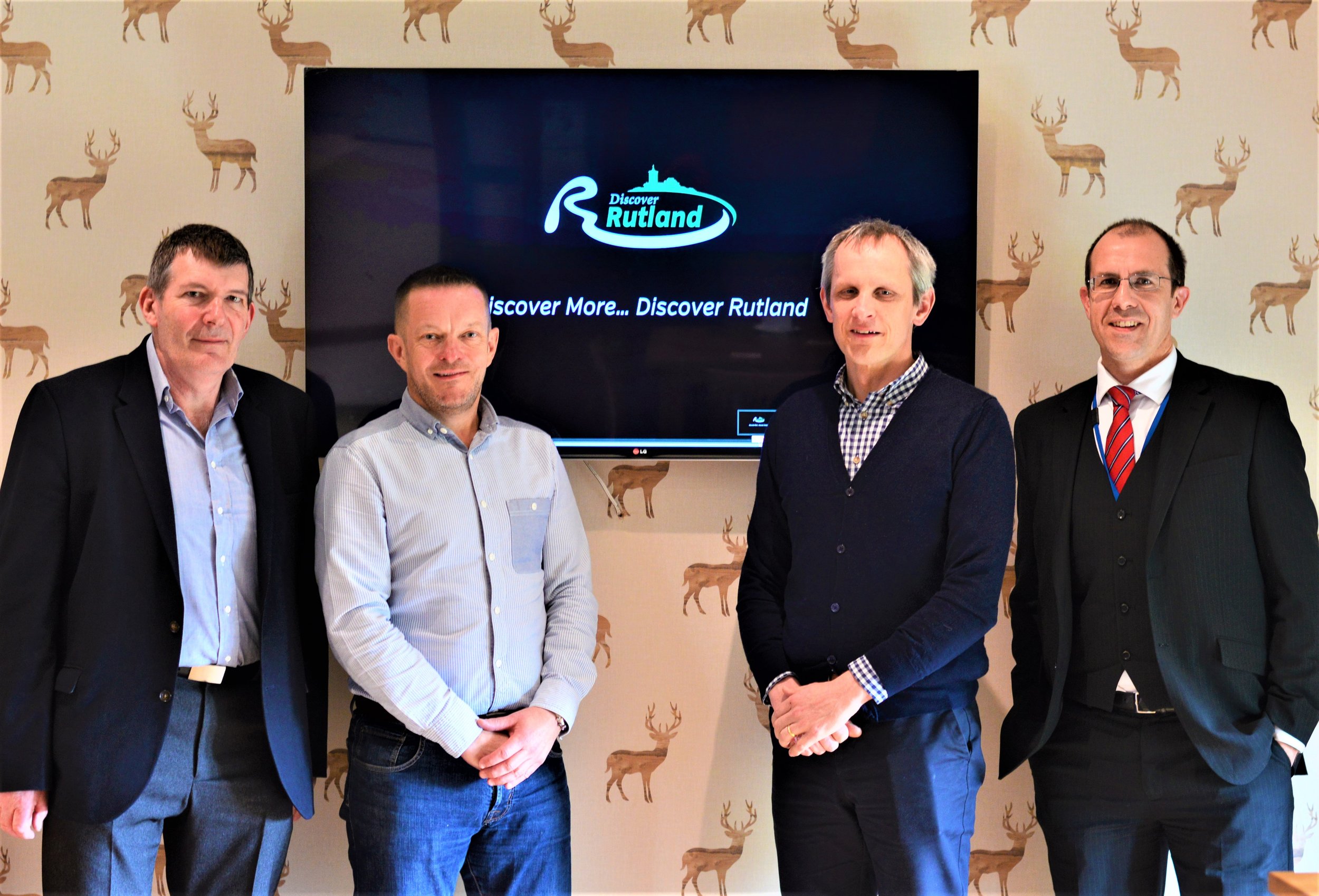 A new video promoting England's smallest county, Rutland, has been released today (Friday), in a week which also marks the county's 21st anniversary as an independent authority.
Discover Rutland, the county's official tourism body created the video with local film company Helium Media.
The video highlights the many ways the county can appeal to visitors, from adrenaline fuelled days out to sampling local produce at the county's award-winning pubs and restaurants.
Ed Burrows, Chairman of Discover Rutland and the owner of Barnsdale Lodge Hotel says the new trailer shows just how far tourism in the county has developed.
He explains: "Rutland has evolved over recent years and has become a fantastic holiday destination for people of all ages and interests.
"We have spent nine months filming the video with Tom from Helium Media as we wanted to showcase Rutland as a county for all seasons.
"From roaring log fires in the Winter to the largest aquapark in the country throughout the Summer, we wanted to prove that there's more to Rutland than meets the eye."
Over the last couple of years, Discover Rutland has invested in a new website, seasonal tourism guides and has recently produced a mini guide which were all funded by Discover Rutland with support from Rutland County Council.
Cllr Oliver Helmsley, Leader and Portfolio Holder for Growth, Trading Services and Resources at Rutland County Council said: "Tourism is a fundamental part of Rutland's economy and a chance for us to share what is so great about our beautiful county.
"Discover Rutland shows how the public and private sectors can work together effectively to make the sum of the whole greater than all the parts and they deliver a fantastic experience across Rutland.
"The Council is delighted with the new promotional film and we look forward to continuing to support Discover Rutland to further develop our visitor economy."
Rutland was granted independence from neighbouring Leicestershire in April 1997 and this week celebrates its 21st anniversary as in independent authority.
Discover Rutland committee member and owner of The Olive Branch and Beech House in Clipsham, Ben Jones, added: "Rutland has gone from strength to strength in the last two decades and we're now in a position where we can show it off as an amazing destination for travellers from all walks of life.
"As a local business owner, being able to demonstrate our small yet perfectly balanced county to a wider market has been a long time coming and we're absolutely delighted with the video and all it has to show."
For more information visit www.discover-rutland.co.uk
** ends**
Notes to editors:
Press trips to Rutland and targeted itineraries are available. Please contact Discover Rutland Tourism Officer Mary Copley on MCopley@rutland.gov.uk or Economic Development and Tourism Manager at Rutland County Council James Frieland on JFrieland@rutland.go.uk or 07767 618345
Rutland fact file:
· Rutland is the smallest county in England, covering only 240 square miles
· It gained independence from Leicestershire on 1st April 1997 after 25 years as part of the extended county
· Rutland Water is a manmade reservoir opened in 1976 and owned and operated by Anglian Water. It is now a haven for wildlife, including Rutland's Ospreys which were the first to be breed in England in 150 years
· Rutland's two main market towns, Uppingham and Oakham both have independent private schools founded in the same year, 1584, by Archdeacon Robert Johnson
· Oakham Castle is one of the finest examples of Norman architecture in Northern Europe and its interior walls are adorned with horseshoes, each given by royalty or a peer of the realm on their first visit to Rutland. A tradition that is still carried out today. The oldest dates back to 1470 and was presented by King Edward IV who was thought to be "showing off" after a recent victory in battle near Empingham
· Aquapark Rutland is the largest aquapark in the country and opens at Rutland Water for a third season this May with its biggest attraction yet, a giant inflatable known as 'The Beast 2'
· Rutland is the only county in England not to have a McDonalds restaurant
About Discover Rutland:
Discover Rutland is Rutland's official tourism brand. The committee is comprised of representatives from local businesses and Rutland County Council working in partnership to promote tourism in the local area. Formed in 2008 using developer contribution funding arranged through Rutland County Council, the group is now self-financing using income generated from memberships, advertising & other initiatives.